Welcome to East Bay Ice...

Our East Providence, RI facility has been producing ice since 1932
and has been family owned and operated since 1976.

Our on-site production facility can produce over 150 tons of ice daily. We provide ice products to surrounding New England ice distributors as well as to the public. All of our ice is manufactured and bagged on our premises.  Our number one priority is to provide our customers with high quality, clear ice.  Whether you're in need of a five pound bag  to fill your cooler for the beach or a trailer load to ship out of state, we've got your ice!

Products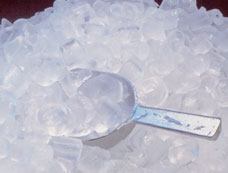 Our plant manufactures 300 pound block ice and manufactures and bags cocktail ice, with the capacity to produce over 150 ton of ice daily. We also stock party luges and dry ice. ..more info
IPIA Member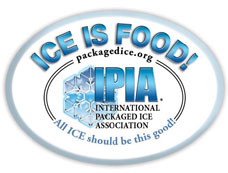 East Bay Ice proudly holds IPIA's 'PIQCS-Plus' certification, which is earned by passing yearly inspections performed by NSF International. This seal means that East Bay Ice meets IPIA's strict standards and policies that ensure quality and safety for the end consumer... more info